We will have the hyper local pop up produce market again this Saturday from
11am-2pm.
Note time change.
Come visit Flannel Tie Farms @
OLD CITY Farm and Guild.

OLD CITY Farm and Guild, along with Flannel Ties Farms have made arrangements to sell locally grown produce to Seasonal Pantry and Table.
OLD CITY recently planted Thai Basil for Beau Thai. Our Italian Sweet basil has been harvested for Tortino and we will be sending them squash flowers very soon.
Flannel Tie Farms, We LOVE you.
Kendell will be back this weekend.
Mark your calendars!!

Summer Solstice June 20th
A night to be a part of when we harvest and cook vegetables grown @ OLD CITY Farm and Guild along with produce harvested prepared from Liberty Root Farms.
Nothing like fresh organic food and good music to raise money for a some great causes.
And.. If you can't make it,
you can still support our efforts by donating!
Please Support !!
We have organic herbs and vegetables
Lots of mint, thyme, rosemary, sage, tomatoes, peppers, eggplant, seeds, edible shrubs (blueberries and raspberries) and fruit trees. Not to forget our pollinating perennials, colorful annuals, and shrubs for your garden and or roof top.
Time to BBQ!!!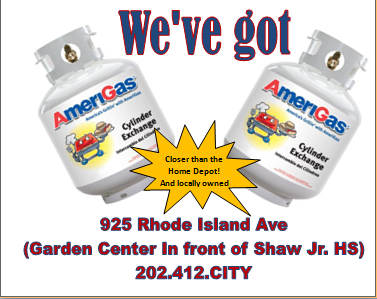 Our CSA is still going on.
It is never too late to join.
Though we LOVE Bacchus, he needs a home!
How can he/ you help us raise money for our Solstice Supper?
Send us your ideas in an email:
oldcityfarm@gmail.com

Have a special request?
Let us know.
We are happy to serve.
~~~~~~~~~~~~~~~~~~~~~~~~~~~~
FUNNY at the FARM.~A night of comedy.
*****************************
Spring 2015 Hours.
Tuesday-Friday 12noon-7:30 pm
Saturday/Sunday 9am-5pm
Monday~ CLOSED
Just so you know: If the weather is really wet or even really hot, it is best to call us before stopping in.
Thanks.
202.412.2489
~~~~~~~~~~~~~~~~~~~~~~~
Throw back Thursday.
When we started at the new site on Rhode Island Ave.
---
.
Are you looking for a place to have a party outside, with lots of plants all around?
Look no further than the urban farm in your hood.
We just hosted an awesome Earth Day event.
Check our Facebook for Pictures.
********************************************************
oldcityfarm@gmail.com
202.412.2489