Saturday at noon @ OLD CITY farm
Bring a bowl and a fork.
We will provide dressing and a few side treats.
We will do a walk through of the farm for you to pick a bowl of fresh greens for a delicious organic salad.
Sign up by email:
oldcityfarm@gmail.com
Experience limited so sign up soon.
How many edibles do you see?
Okra, tomatillios, mustard, shizo and leeks.
We have many others to add to your bowl of greens.
Come visit Flannel Tie Farm @
OLD CITY Farm and Guild. TBD….Stay tuned!!
OLD CITY Farm and Guild, along with Flannel Tie Farm have made arrangements to sell locally grown produce to Seasonal Pantry and Table.
We provide
Thai Basil for Beau Thai.
Italian Sweet basil, lemon cucumbers, eggplant and heirloom tomatoes for Tortino
More to come!
Feel like rummaging? Well, we will have a few items from storage on the lot on Saturday..
Best offer kind of day.
This guy is looking for a new home.

Time to BBQ!!!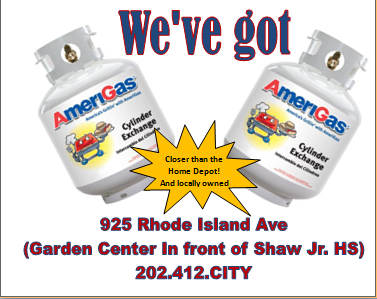 Throw back Thursday
This month we will have two full moons.
July first and July 31st. The second full moon is called a Blue Moon.

Summer Hours:
Monday: Closed
Tues-Fri 12:pm-7:30pm
Sat & Sun 9am-3pm
~~~~~~~~~~~~~~~~~~~~~~~~~~~~
FUNNY at the FARM.~A night of comedy.
*****************************
Summer 2015 Hours
Just so you know: If the weather is really wet or even really hot, it is best to call us before stopping in.
Thanks.
202.412.2489
---
.
Are you looking for a place to have a party outside, with lots of plants all around?
Look no further than the urban farm in your hood.
We have AWESOME
night~time outdoor space.
We just hosted an awesome Solstice Supper.
Pictures will soon be on our Facebook.
********************************************************
oldcityfarm@gmail.com
202.412.2489